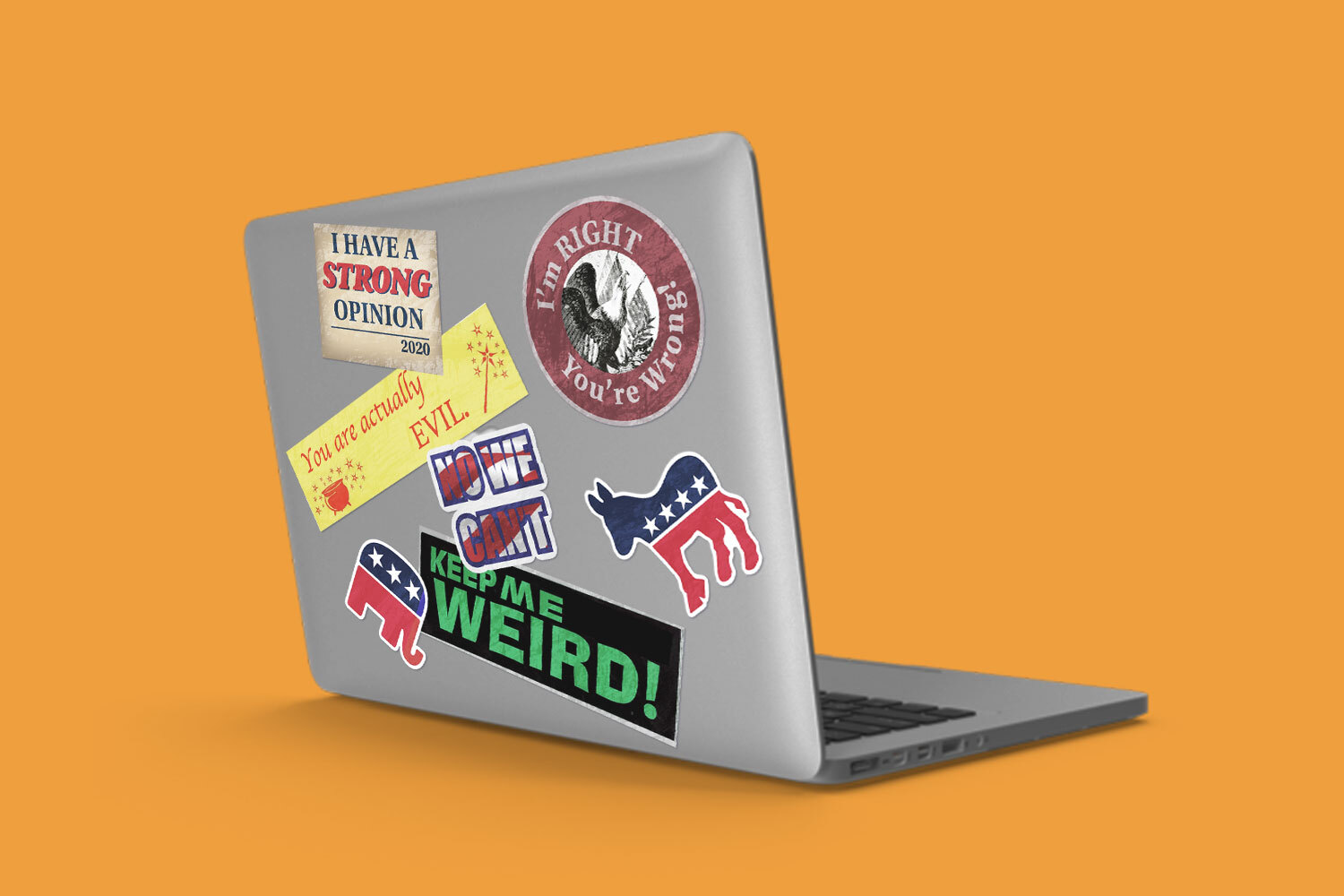 It's October 1, Election Day is 33 days out, and the question of politics in the workplace has reared its Zoom-call-awkwardness-generating head.
First, rewind to last Thursday, when Facebook rolled out new rules for its internal social media system, Workplace. The rules included new restrictions on profile pictures that effectively prohibit workers from using images that advocate for candidates or causes.
The new rules came just a week after Zuckerberg instituted a "set of principles" around internal debates.
A series of Workplace posts has been leaked in recent months.
Now fast forward to Sunday, when CEO of major crypto exchange Coinbase, Brian Armstrong, published a blog post in which he took a firm stand against firm stands.
"We don't engage here when issues are unrelated to our core mission," Armstrong wrote. He explained that he wants Coinbase to be "laser focused" on its own work, rather than embracing social and political issues as other businesses have in the era of stakeholder capitalism.
Then yesterday, Armstrong put his money where his blog post was. He sent a letter informing employees that if they weren't on board with his no-politics policies, he had separation packages with their name on them.
The backstory: In June, under pressure from employees, Armstrong refused to issue a public statement that Black lives matter. Workers were so frustrated they organized a walkout, and Armstrong eventually posted a Twitter thread affirming the movement. Sunday's statement was reportedly a delayed response to the walkout.
The response was…about as polarized as you'd expect. Some tech figures such as Y Combinator's Paul Graham applauded the move, while the techerati's supporters of corporate activism booed.
Looking ahead…"If the past year has seen a surge of employee activism in the workplace, it seems, the next will see managers attempt to swing the pendulum back in the other direction," predicts The Verge's Casey Newton.