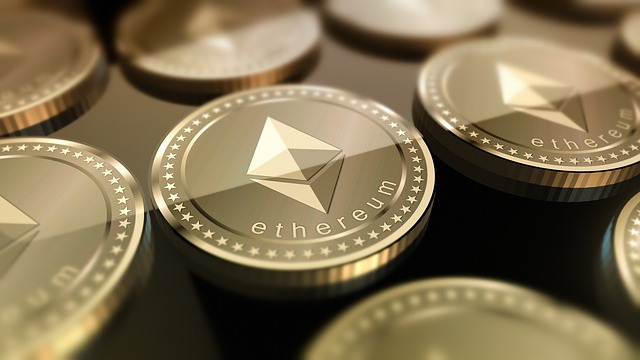 Ethereum fees more than double Bitcoin network fees in 2020
The rising popularity of decentralized finance applications has resulted in higher transaction fees in the ethereum network.
The rise of decentralized finance, also known as DeFi, has fueled the growth of the Ethereum network. In fact, Ethereum's cumulative transaction fees this year so far have outpaced Bitcoin network fees.
In a recently published report by Coin Metrics, Ethereum transaction fees this year have already reached more than $350 million, according to Bitcoin.com. The figure is more than double the total Bitcoin network fees for the same period.
Fueling the growth in Ethereum network fees is the increasing popularity of decentralized finance applications in recent months. "Decentralized finance reached new heights over the last few months as dozens of projects launched and large amounts of capital flowed in," CoinMetrics wrote in the report. "A majority of decentralized finance (DeFi) apps have been built on Ethereum, and DeFi's explosion has rippled across the network. DeFi has pushed Ethereum to its limits but is also accelerating the pace of innovation and experimentation."
Coin Metric's report also named YFI, YAM, SUSHI, and UNI as four of the largest DeFi token launches, which helped jack up transaction fees on the network. In the case of Uniswap, said to be the largest decentralized exchange (DEX) on Ethereum, trading volume rose from a mere $1 million a day in June to almost $1 billion a day in September.
"This can lead to escalating transaction fees as users compete to be first in line for a trade," the report said. "ETH median transaction fee hit a new all-time high of $8.25 on September 2nd following the launch of SUSHI."
Coin Metric's also posted a chart that tracked the transaction fees for both Bitcoin and Ethereum networks this year. "Ethereum Total Transaction Fees during 2020 are now over $350m and more than twice Bitcoin's," the team captioned the post. "By comparison, this time last year, cumulative Bitcoin Transaction Fees were $135M and Ethereum Transaction Fees were $27M."
Coin Metric's team believes that the rising transaction fees on the network might deter some users from sending transactions. "But high fees can also make it prohibitively expensive for some users to send transactions," the report said. "Fees are not proportional to the amount of value transferred – sending $100 or $100K would cost the same amount of ETH in fees."
However, the trend isn't likely to affect whales who transfer huge amounts of money. "Therefore high fees tip the scale towards whales and users who are transferring relatively large amounts while making it harder to turn a profit investing small sums," Coin Metric added.
<Copyright © TokenPost. All Rights Reserved. >