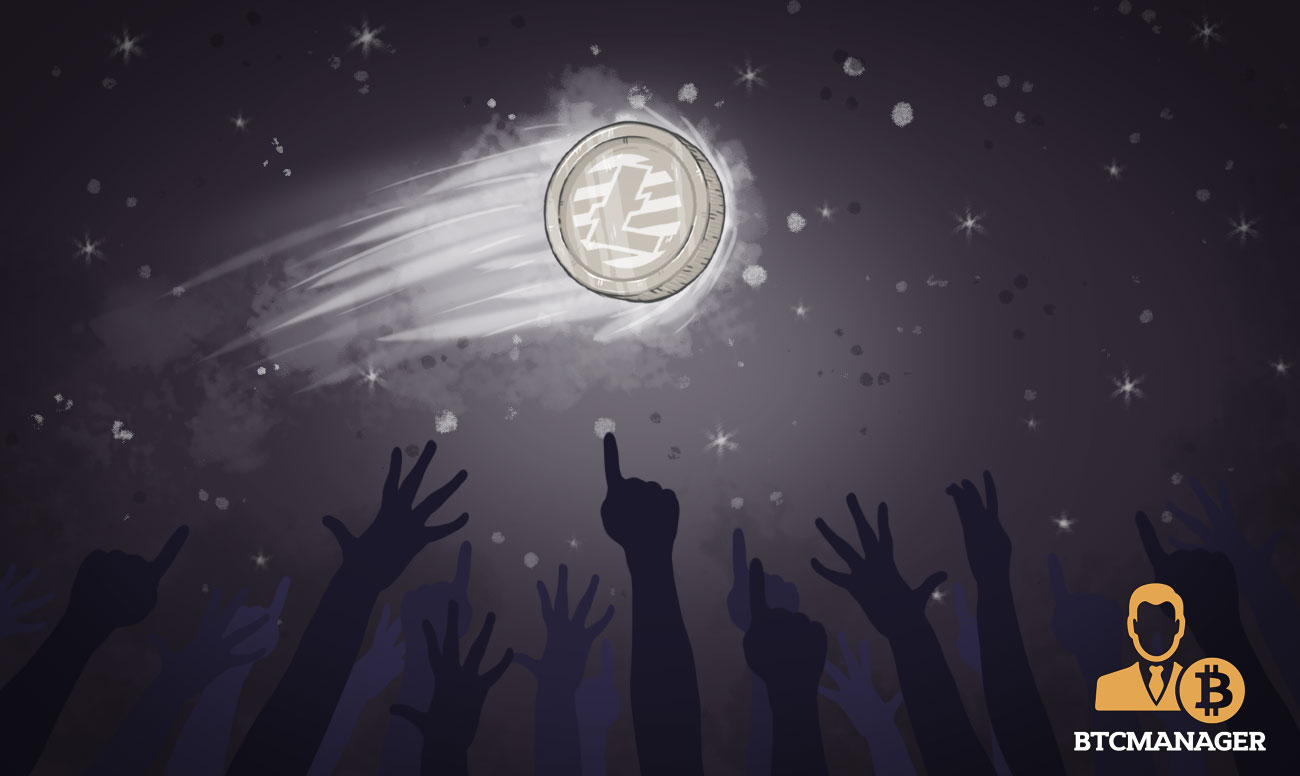 In two days, Litecoin developers will launch the test network of its highly anticipated MimbleWimble protocol in an update by the LTC Foundation chair, David Schwartz, on Sep 28. 
In development over the last year, the team is now working overtime in preparation for a network-significant upgrade that will finally scale and protect the identity of Litecoin senders and receivers.
MimbleWimble is Ready for Litecoin
MimbleWimble is a privacy and scalability implementation for the 10th largest network.
Notably—and as per David Burkett, the project's lead developer, the upgrade will introduce a new syncing process—activated through an innovative block processing model. 
This will translate to faster block transaction time in Litecoin, further boosting the network as a reliable network safe from the high transaction fees which plague other on-demand Proof-of-Work legacy systems like Ethereum and Bitcoin.
Additionally, the new improvement will significantly shrink the storage requirement in Litecoin. Compared to alternatives, analysts note that using this protocol to scale usually takes about 10 percent of the total storage requirement needed by Bitcoin in its present format. 
This not only helps in scaling without the adoption of Layer-2 solutions but goes a long way in helping the network remain decentralized now that miners won't have to download all blocks in the Litecoin network to verify transactions.
Cleaning Up Before Launch
Ahead of the launch, the development team is making the MimbleWimble code "cleaner" and robust. 
"There are still a number of ways where malicious peers can use these new messages to DoS nodes. I'm not yet guarding against all of those attacks, but there will be plenty of time to focus on that after the testnet is released."
Adding:
 "I also took advantage of the opportunity to go back and clean up some code & strengthen some of the more fragile logic, particularly around the management of the UTXO set (the collection of unspent coins)."
Litecoin is regarded as Bitcoin's silver and was rolled out for complement—not compete—the most valuable digital network. 
Fitted with a faster block generation time and four times the total number of coins in the BTC network, the platform is one of the oldest in the scene and continues to register success.
At the time of writing, each LTC coin was trading at $45 with a market capitalization of $3.05 billion.
Early, BTCManager reported the spike in transaction count following the launch of the LiteBringer on the Litecoin blockchain.
Like BTCMANAGER? Send us a tip!
Our Bitcoin Address: 3AbQrAyRsdM5NX5BQh8qWYePEpGjCYLCy4