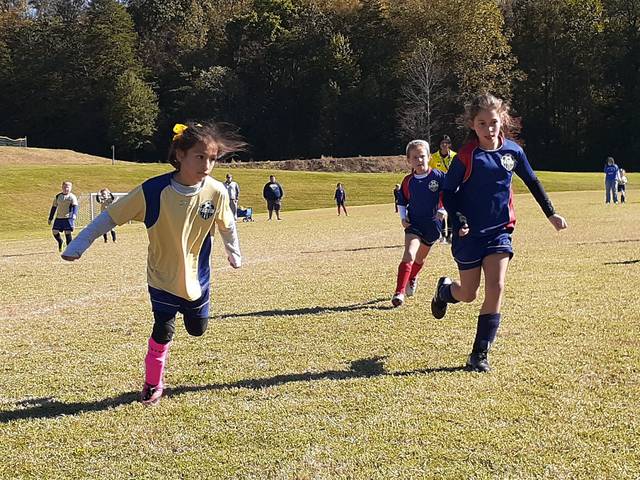 On Saturday, the Yadkin County Park was packed with soccer players of all ages as the games were back on for this week. After a weekend off last week due to rain, many teams played two games to make up for the cancellation. One of the teams that played two games was the Under 10 West Yadkin Gold. The Gold took on Forbush Braves in the first game, then played Boonville in their second game.
The first game saw Forbush and West Yadkin put up a tough fight. Both teams came out energized in the first half as they both knocked in goals. In the second half, the teams tied the game 4-4 and held off any additional goals until the final whistle blew. The first game ended in a 4-4 tie for the Gold and Braves.
In the second game of the day, the West Yadkin Gold took on Boonville. West Yadkin knocked in three goals, but it was the Boonville Black Knights who were able to take the upper hand. Boonville knocked five goals into the back of the net to take a 5-3 win over West Yadkin Gold.
Games will be played again on Saturday at the Yadkin County Park, behind the Yadkinville YMCA.
Reach Kristian on Twitter @YadkinElkSports.