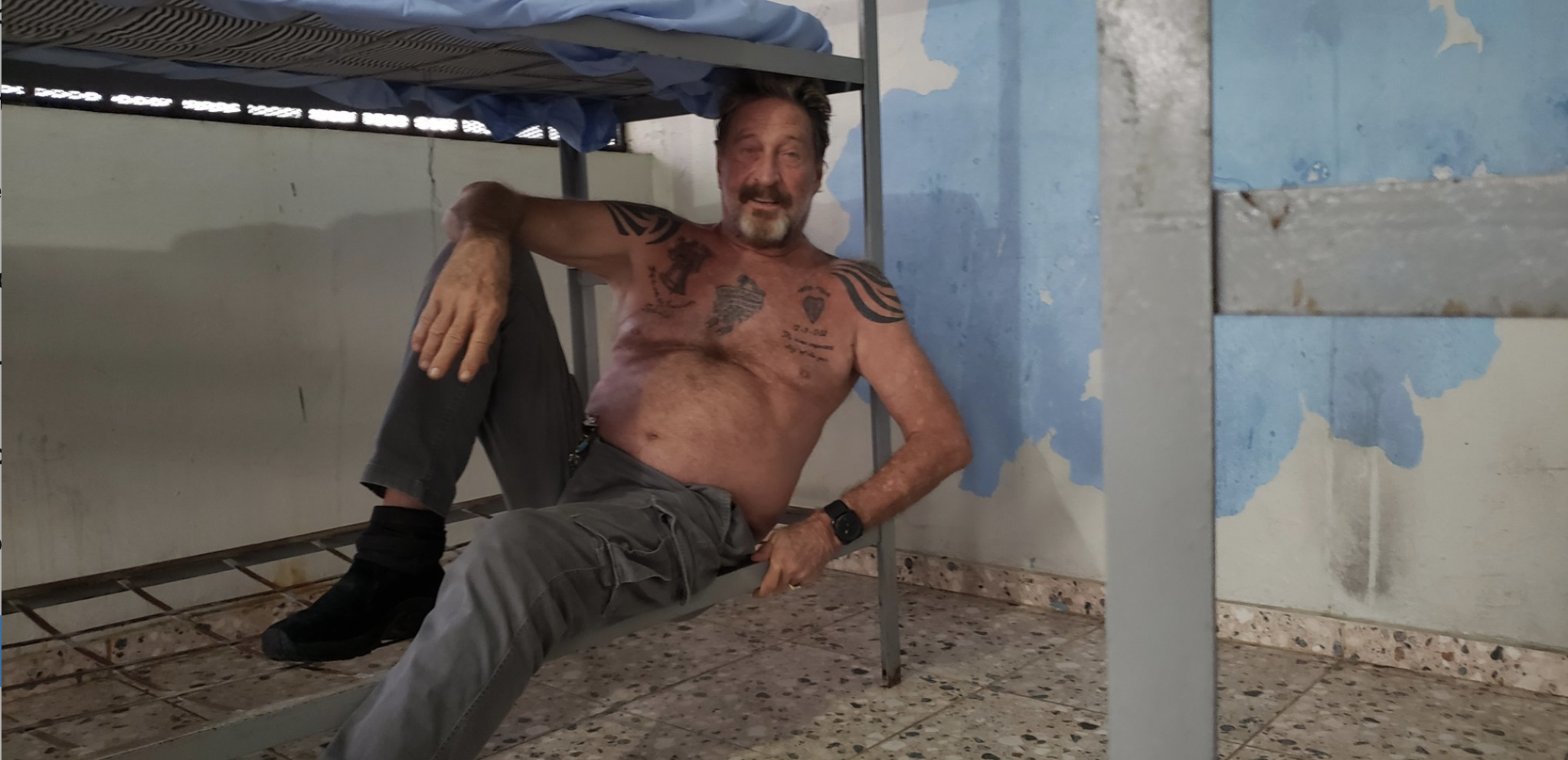 "Don't want to pay taxes? Use Monero, use a distributed exchange, live a happy life."
So said crypto enthusiast, privacy coin advocate and semi-presidential candidate John MacAfee in an interview with Modern Consensus in February.
It turns out he should have added, keep a low profile. Or at least lower than a tongue-in-cheek presidential campaign, launching—and quickly denouncing—the Ghost privacy coin, and publicly reneging on his promise (made in 2017) to eat part of his anatomy on national television if Bitcoin wasn't selling for $500,000 by 2020.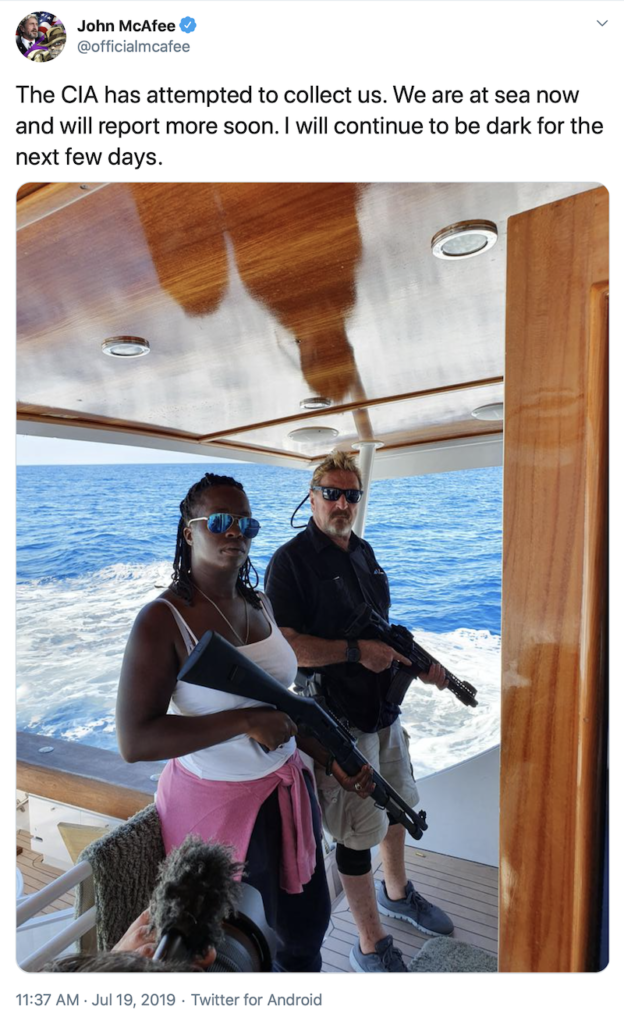 The U.S. Department of Justice announced on Oct. 5 that McAfee was arrested in Spain on tax evasion charges. The charges date to a now-unsealed indictment handed down on June 15. He has been charged with five counts of tax evasion—one each for 2014-2018—and five counts of willful failure to file taxes. The former carry a sentence of up to five years in jail and a $250,000 fine on each count, and the latter one year and a $100,000 fine.
"John McAfee earned millions in income from promoting cryptocurrencies, consulting work, speaking engagements, and selling the rights to his life story for a documentary," the DoJ said in a release. "From 2014 to 2018, McAfee allegedly failed to file tax returns, despite receiving considerable income from these sources."
It continues:
"McAfee allegedly evaded his tax liability by directing his income to be paid into bank accounts and cryptocurrency exchange accounts in the names of nominees. The indictment further alleges McAfee attempted to evade the IRS by concealing assets, including real property, a vehicle, and a yacht, in the names of others."
So back on July 19, when he tweeted those pictures of himself and his wife carrying automatic weapons on his yacht and claiming that an arm of the U.S. government was trying to capture him may not have been totally wrong—although it does not seem to have been the CIA, as he suggested at the time.
The DoJ singled out the IRS-Criminal Investigations division for its work in McAfee's capture.
Shilling shitcoins
The DoJ may be McAfee's biggest problem this Monday, but it's not his only one.
The Securities and Exchange Commission filed suit against McAfee at the same time, accusing him of touting initial coin offerings on Twitter without disclosing that he was being paid to do so.
The ICOs were between November 2017 and February 2018. In April of that year he had more than 800,000 followers. It's now more than 1 million. The SEC alleged that at the time:
"McAfee leveraged his fame to make more than $23.1 million U.S. Dollars in undisclosed compensation by recommending at least seven 'initial coin offerings' or ICOs to his Twitter followers. The ICOs at issue involved the offer and sale of digital asset securities and McAfee's recommendations were materially false and misleading for several reasons."
First, he didn't disclose that he was being paid.
Second, he "falsely claimed to be an investor and/or a technical advisor when he recommended several ICOs, creating the impression that he had vetted these companies, that they were benefitting from his technical expertise, and that he was willing to invest his own money in the ventures."
Third, when he was outed for being a paid tout, he encouraged investors to buy those coins without telling anyone he was trying to sell them.
Fourth, he engaged in "scalping," or buying a lot of a security and then promoting it, in order to sell it quickly at a profit.
The SEC wants him to "disgorge" that $23.1 million and pay unspecified fines, as well as be permanently banned from the securities business.
Don't Vote McAfee
During our (rather strange) interview with McAfee earlier this year, McAfee discussed his presidential "campaign," which began with the slogan "Don't Vote McAfee."
He said:
"there's no chance in hell, people, I would ever be president. If anybody out there thinks I could, please move out of your mother's basement because you're smoking too much and you need to see the real world."
But he added, "do you actually think people it matters who the president is? Holy shit. How did we reach this point where we're watching this drama of meaninglessness."
He also rambled through accusation that the CIA killed Sen. Robert Kennedy, called Craig Wright's claim to be Satoshi Nakamoto a fraud, and argued passionately for Monero and other privacy coins.
Asked for his closing thoughts about his campaign during the Modern Consensus interview, McAfee said:
"Don't want to pay taxes? Use Monero, use a distributed exchange, live a happy life."