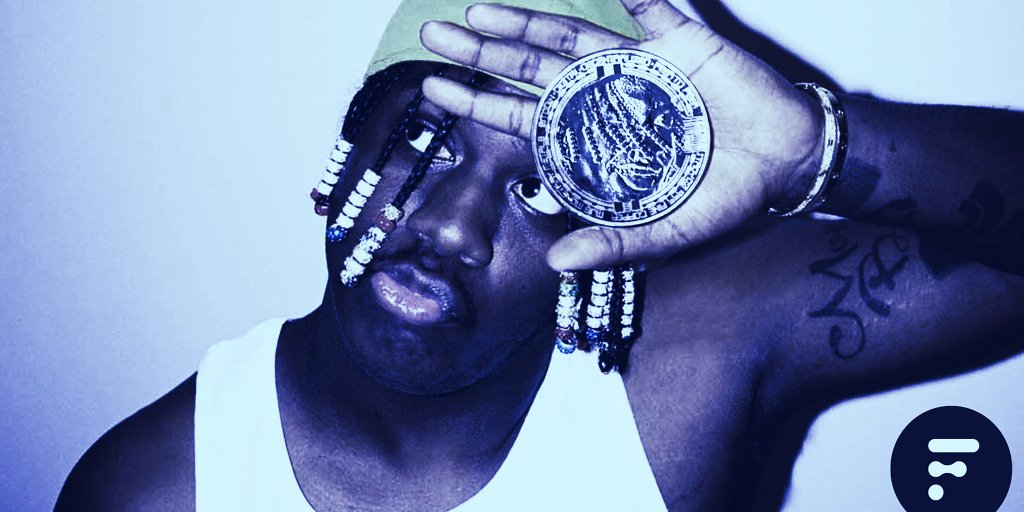 In brief
Lil Yachty, a rapper, is to launch his own cryptocurrency.
The crypto company set to support the token, Fyooz, announced the news in a press release today.
No word yet on when or…why.
Lil Yachty, the 23-year-old rapper and Grammy nominee, is to mint an Ethereum-based cryptocurrency token in his name, announced Fyooz.io, the cryptocurrency platform on which Lil Yachty's token will debut.
The American rapper, whose real name is Miles McCollum, is the latest to issue a so-called "social token"—a cryptocurrency bearing an influencer's name that trades on cryptocurrency exchanges. An influencer can accept these coins as currency, redeemable for goods and services. 
Lil Yachty has 10.7 million listeners on Spotify, 9.8 million Instagram followers and 5.2 million Twitter followers. He is, said Remo Prinz, co-founder of Fyooz, in a press statement, "the face of cool and the sound of rhyme," and "always in motion." 
Fyooz did not disclose when Lil Yachty's token will launch or what the rapper plans to do with it. He will be the largest influencer to feature on the platform. Others registered to Fyooz include JAS CRW, a Swiss Afrobeats trio and Meta Hiltebrand, a Swiss celebrity chef. 
The company is but the latest to jump on the train. There's Roll, the social-token company headed by former Coindesk analyst Bradley Miles and founded last year. Then there's Rally, a social-token platform that lets the community choose who can vote. 
And Lil Yachty is but the latest rapper. Roll has signed up Akon and Ja Rule. Roll, to celebrate social tokens, produced a rap about crypto with Alex Masmej, a crypto marketer and entrepreneur, and Lil B, another rapper.
So far, none of those rappers have launched their own social money tokens. So Lil Yachty may have a 'lil head start.
Disclaimer
The views and opinions expressed by the author are for informational purposes only and do not constitute financial, investment, or other advice.