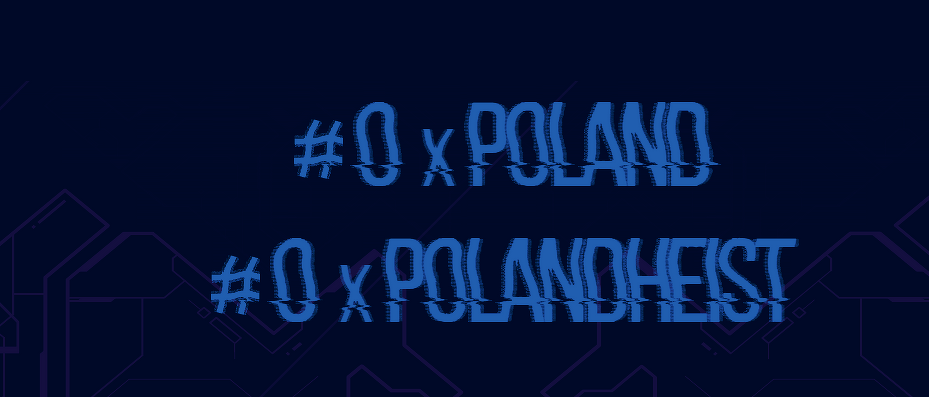 In brief
A mysterious Ethereum ad has appeared on the Warsaw Metro.
It asks people to solve a puzzle on the blockchain.
The winner gets 7 ETH.
A viral marketing campaign has sprung up in Warsaw, the capital of Poland. Plastered across metro stations is the message, "SOLVE THE PUZZLE, CLAIM THE REWARD."
The poster then points commuters to an Ethereum address that contains the reward, 7 ETH, as well as hash tags #0xPOLAND and #0xPOLANDHEIST.
The Twitter account that appears to be behind the campaign, 0xPoland, links to a website that displays a countdown timer, set to expire on Thursday at 9:24am UTC, and code to the smart contract. 
To claim the money, according to the smart contract, one must enter the correct solution into the Ethereum smart contract. This involves calling the "reveal" function of the smart contract. Once the correct solution has been entered, the contract will wire the sender 7 ETH—supposedly. 
No other information about the puzzle or those behind it has yet surfaced. The Twitter account, which appears to have just been created last week, posts emojis of bunny rabbits and a few GIFs. A couple of people have tweeted about the hash tags, but not much more. 
0x is the name of a decentralized exchange based in San Francisco. It has not tweeted about the campaign, nor has anyone mentioned the campaign in its Telegram chat. One member, "Nikita," told Decrypt that there is "no relation at all."
There is also a Polish Ethereum development company called 0x. It is based in Warsaw. However, its Discord chat, which has nine members, remained dormant for about a year. Its Telegram chat, which contains six, is also a ghost town. 
All may become clear when the clock ticks past 0. Unless Decrypt solves the puzzle first.