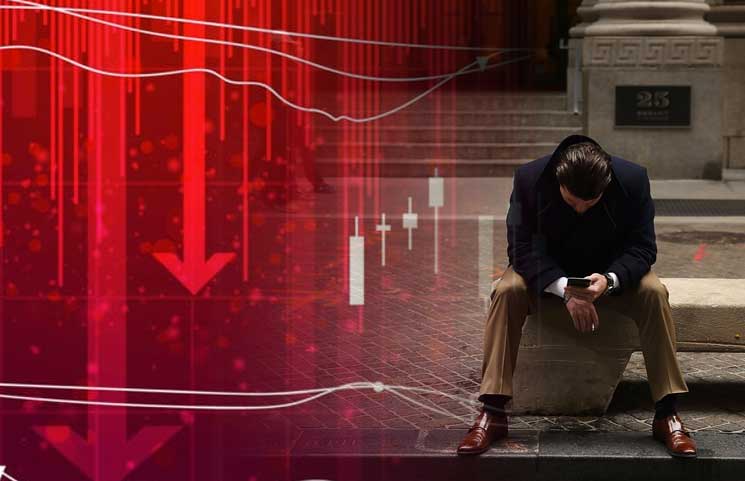 Volatility is back in full force. Today, in a violent move down, Bitcoin crashed hard, going as low as $10,500. On Tuesday, the leading digital asset made a failed attempt at $12,000, and today, it dumped hard.
For now, we have found support at $10,700 with 'real' trading volume, also jumping to $3 billion. According to analyst PlanB, this correction is "to shake out weak hands that entered May-Aug."
There is a real possibility we're putting in a mid-term top here.

Reclaim mid $11500 until week-end and I'll call that idea void but until then I think this structure would make a splendid looking top.

— DonAlt (@CryptoDonAlt) September 3, 2020
Altcoins followed bitcoin with Ether breaking the psychological level of $420, briefly falling to $390 but for now, is around $400 level.
However, this is not the time to wallow in the losses but a good opportunity to buy the dips. And this is why "cash should always be a dedicated part of your crypto portfolio" so that one can use that dry powder to buy these dips.
When things dump you can either be wallow in misery or buck up and take advantage of the entries and volatility.

Take an L if you longed early, let it dip, then look for the best opportunities.

— The Crypto Dog📈 (@TheCryptoDog) September 3, 2020
"Larger bull trend still intact… just lots of descending triangles breaching support. Wouldn't mind a more degenerate washout so I can load up for some bounce plays," noted one trader.
While majority of the crypto market is suffering losses, with notable mentions including AMPL (37%), BAL (21%), BAND (20%), CRV (19%), KAVA (15%), MLN (14%), REN (13%), OMG (13%), TOMO (13%), KNC (12%), UMA (11%), Matic (10.36%), and VET (10.26%) Justin Sun's Tron is up 30% and Just 13% among other assets.
Red Everywhere
Bitcoin hasn't been alone in this, given that "BTC has been highly correlated with FX since late July."
Today's move in markets is due to a US dollar comeback to above 93 level, up from Tuesday's fresh lows at 91.75. The US dollar might be strong today, but it isn't showing any huge surge.
"Rather than dollar strength, we can probably say that this is a fiat rebound play," noted analyst Mati Greenspan. As such, not just bitcoin but spot gold also fell but just 1.5% while spot silver dropped 4.4%.
But the stock market went down hard, especially Tesla, which has been dropping for three consecutive days, down 18% since Sept. 1st.
Nasdaq getting pummeled. Was thinking this would happen after NFP, tomorrow or next week.

— Alex (@classicmacro) September 3, 2020
S&P 500 has taken a fall of 3%, tech-heavy Nasdaq, which rallied the most, fell 4.3%, and the Dow Jones Average slid 2.5%. Ryan Detrick, chief market strategist for LPL Financial said,
"Although there is no single driver for the weakness, it seems as if investors all of a sudden realized how overbought stocks are and sold. Someone yelled fire in a crowded theater and everyone left at once."
Today in history:
September 3rd marked the top in 1929 following a furious rally fueled by wild optimism, excessive retail speculative behavior and markets disconnecting far above the fundamentals of the economy. pic.twitter.com/bYinCAnljZ

— Sven Henrich (@NorthmanTrader) September 3, 2020
But the eerie similarity of this drop with that of 1929, the markets could be in a lot of pain ahead. SentimenTrader tweeted,
"A near-record % of NASDAQ 100 stocks are overbought (RSI > 70). In the past, this ALWAYS led to a stock market pullback over the next 2 weeks. Looking at the past few years more closely, this occurred near the market's top in January 2018 & January 2020."