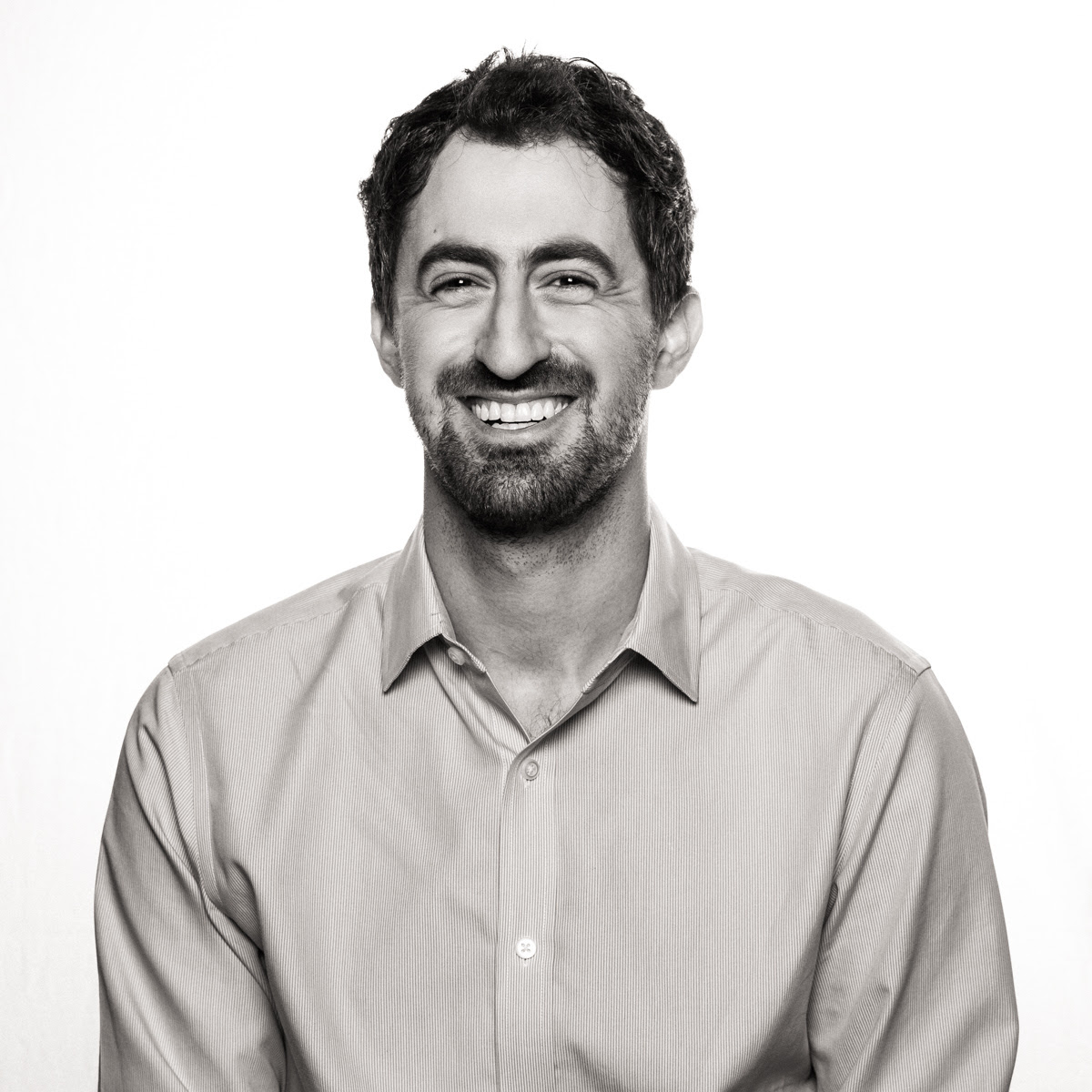 It's been quite a few weeks, news-wise, for Bitcoin, specifically, and the world of crypto-currency in general. For instance, the price of bitcoin recently roller-coastered. It was high as around $58,000 last weekend, plunged to $46,000 or so. And the last time I checked, was creeping back up again towards 50k. Hands, as a result, my friends, started to wring. New York University economist Nouriel Roubini told Yahoo! Finance that investors will eventually "get crushed." U.S. Treasury Secretary Janet Yellen, at a New York Times conference, said that Bitcoin is "an extremely inefficient way of conducting transactions." New York Attorney General Letitia James squeezed $18.5 million in fines out of a couple of cryptocurrency firms, Tether and Bitfinex. Meanwhile, Twitter chief Jack Dorsey's side hustle, Square, poured another $170 million into Bitcoin.
What does it all mean? I couldn't tell you, so I turned to Daniel Roberts for a few answers, as well as a cryptocurrency primer. Dan, a former reporter for Fortune and Yahoo! Finance, is editor-in-chief of the cryptocurrency website Decrypt. Edited excerpts of our conversation:
Q: Dan, first off tell me a little about Decrypt. Are you there for the retail investor? The corporate treasurer? Elon Musk?
A: Decrypt was launched in 2018 amid what was called the "crypto winter." That was the big price pullback after the late 2017 surge. We are here for everyone interested in cryptocurrency and blockchain, at all levels or understanding. We are a daily news outlet for the people who already live and breathe this stuff—and a welcoming resource for people whose understanding level is zero and want to start learning. (For more of what Decrypt calls its "learn content," click here.)
Why the big interest now? In the past week alone Janet Yellen weighed in, Jack Dorsey announced a big investment, Roubini, per your former employers, predicted Armageddon for inexperienced investors.
It's not unrelated to the retail investor revolution that began earlier in the pandemic and then accelerated with the Reddit-fueled GameStop frenzy. Young people with money to invest for the first time—and serious Wall Street fund managers—are flocking to crypto as an investment. Meanwhile, big names like Jack Dorsey at Square, Michael Saylor at MicroStrategy, Dan Schulman at PayPal, and Mark Cuban are also publicly endorsing crypto. But it's also not just about investing, it's about the myriad business applications of this technology. For me, if crypto was once seen by some as "niche," it isn't anymore—crypto is a part of mainstream finance.
Dan, as you know, I'm old enough to be your grandfather. If I was indeed your grandfather, how would you explain cryptocurrency to me and how it works?
I like to simply say that these are digital assets, as opposed to currencies per se. You can't touch and hold bitcoins, but when you log into your online banking, you see your balance and trust that it's there. You can own some gold without ever seeing and touching the actual gold bars. We are entering a world in which a growing portion of the things we value can be digital-only and still hold value. Some of the appeals of crypto assets: speed, privacy, reduced friction. Traditional money transfers can take days to settle, and in 2021 that's unacceptable. Crypto transactions get recorded on a public, immutable ledger for all to see, and you cut out a middle man like a bank taking a cut and/or slowing the process. That's increasingly appealing for people.
I know you're not an investment advisor. But how would a new investor go about putting money in Bitcoin, which is pretty hot right now?
Only put in what you'd be prepared to lose. Some of the serious career investors that have warmed to crypto are advocating starting with just 2 percent to 5 percent of your portfolio. That makes sense to me. It is becoming accepted as another standard asset type to have in your portfolio along with equities, bonds, metals and ETFs or themed baskets.
Where would a newbie go to even buy some crypto?
There are now multiple crypto exchanges you could use, but Coinbase has successfully established itself as the household name in the U.S. for newcomers. You create an account, verify it's you, and buy some coins. Once you get more sophisticated in your technical understanding, you might want to take your coins out of Coinbase and hold the "keys." Those are access codes that you'd better not lose yourself. But for most regular folks, it's easier to let Coinbase do it. Some of the other well known crypto exchanges are Gemini, Kraken, Binance and Bitstamp. But now you can also buy bitcoin through Robinhood, Square and PayPal, so a lot of newcomers are likely to just use them if they know and trust those names and already have accounts with them.
Should we worried about a bubble?
In hindsight, the end of 2017, when Bitcoin surged to $20,000 and then, in February 2018, plummeted 65 percent, looked like a bubble. But now Bitcoin is close to $50,000. So can we really say that was a bubble? Moreover, skeptics still point to that 2017 run and crash as evidence of volatility. But if you zoom out and look at Bitcoin over the past decade, the line has gone up and to the right, even including some big short-term drops. So, could Bitcoin or other top cryptocurrencies crash big again? Absolutely. But the current froth isn't just about price speculation, it's also got big public companies adopting crypto for payments, and big public companies building out crypto and blockchain divisions, and decentralized finance (DeFi) applications. So Nouriel Roubini will tell you this is a bubble again, but I see an industry growing into maturity that isn't going away.
Does anyone regulate this market or is it the Wild West?
It isn't right to say there's no regulation: the SEC has cracked down on companies that launched tokens and made millions with no product; the IRS has just recently begun asking people to disclose their crypto gains on their taxes; the CFTC has declared Bitcoin a commodity and thus views it as part of its jurisdiction, and also went after the exchange BitMEX; the NY Department of Financial Services regulates New York crypto exchanges like Gemini. So, many different government agencies want to have a say in crypto regulation, and more rules are coming. At the same time, your question often gets asked in the simple form of: is my crypto FDIC-insured? And the answer to that is, no.
What are the alternatives to Bitcoin and how viable?
That depends on whether you mean as an investment or a technology for building applications. Bitcoin is the original cryptocurrency, and the safest for complete newbies who want to dip a toe in by buying a small amount, and don't want to take the time to do the homework of researching the thousands of alt-coins out there. But Ethereum, which launched in 2015, is a blockchain specifically designed for smart contracts, and all kinds of exciting projects and applications are being built on Ethereum. So Ethereum folks will tell you it's a better Bitcoin blockchain, and if you agree, you'd buy some "ether," the token of Ethereum. (Cheat sheet: the Bitcoin blockchain is to bitcoin, as the Ethereum blockchain is to ether.)
What are some of the crypto trends we should be looking at in 2021?
Right now, crypto collectibles—digital trading cards or digital video clips of sports highlights, music performances—are super hot, so let's see if that holds. There's also a rapidly maturing crypto art market. But after PayPal and Tesla both announced they will let customers pay in crypto, I'm interested to see whether more companies offer that option and whether anyone actually takes them up on it. Because right now, with crypto prices rising, no one wants to spend their crypto, they want to hold onto it as an investment.
What do you make of corporate treasurers going into crypto. Why are they doing this? Hedging their bets?
I think for now it's a short-term speculation to boost their reserves and in turn their stock. Tesla made $1 billion in fresh profit in the first month after its January Bitcoin purchase—more than its entire 2020 profit from selling cars. If Musk can say to his shareholders, "Look how much we made from Bitcoin," he'll look like a risky genius and other big companies will follow. But I want to be very clear here: companies buying bitcoin as a speculation for their treasuries is separate from all the exciting innovation and product-building happening in crypto. To me, (the corporate buying spree) is less exciting than full adoption. Square is more interesting to me. It added Bitcoin trading to its mobile payments app in 2018, then bought some bitcoin for its treasury in 2020, then bought more this month. Jack Dorsey has said he believes Bitcoin will be "the native currency of the internet."
If you don't want to invest in Bitcoin but are keen on crypto, what are your more sensible alternatives?
A few years back I used to tell newbies that bitcoin and ether are the only two cryptocurrencies I can say with 100 percent confidence will still exist in 20 years. But I don't say that anymore, many other projects have evolved, and now I guess I'd say to check out all the tokens by market cap, and if you're risk-averse, stick to the largest ones. This is also the appeal of an investment option like Grayscale's Bitcoin Trust (GBTC), which gives you exposure to the price of bitcoin without actually buying bitcoin. Another option is to buy stocks in some of the big public companies that have gone big on crypto, like Square, PayPal, NVIDIA and MicroStrategy.
Are merchants really taking this stuff now? Are there crypto-based credit cards?
It's actually really interesting what's happening with Bitcoin rewards cards—almost quietly, Visa and MasterCard have signed off on a handful of branded credit and debit cards that will give users their cash back in bitcoin rather than air miles or other perks. There has also been a rise in Bitcoin shopping rewards extensions that give you cash back in crypto. As for paying in crypto, there are various workarounds to hypothetically "pay in crypto" on Amazon or other mainstream merchants. For instance, you put your crypto on a gift card, then use the gift card. But I don't think many people right now are eager to spend their crypto, they want to hold it.
Thanks, Dan.
Loose Change: You would think that the partners of the consulting firm McKinsey & Co. would be a little humbled, after the firm doled out nearly $600 million to settle charges that it aggressively helped a client push opioids. (See The New York Times piece here.) Nah. Last week McKinsey partners voted out their leader, Kevin Sneader, after a brief three-year term. Why? The opioid scandal, in particular McKinsey's work with the great people at Purdue Pharma, and assorted other embarrassing missteps. But you had to get to paragraph 10 of the story in The Wall Street Journal to find out how some partners really felt about the Purdue-related opioid settlement. Basically, they didn't want Sneader to cave in and admit they screwed up. "The firm's recent opioid settlement…drew opposition from some non-U.S. partners who were more willing to fight," the WSJ piece read. "Mr. Sneader's letter to employees about the settlement was blunt in criticizing the firm's behavior…Some partners felt that language was too strong and that McKinsey's advice to clients was legal and given in good faith." Read the Times piece, linked above, and you'll get a good idea how obnoxious that is. Bottom line: McKinsey, apparently, will always be McKinsey…Charlie vs. Robinhood: Got to love Charlie Munger, the 97-year-old vice chairman at Warren Buffett's Berkshire Hathaway. He's been on an anti-Robinhood jihad of sorts while the free-trade brokerage and its CEO, Vlad Tenev, have been on media mop-up duty after the GameStop/Reddit debacle. Here's what Munger told the WSJ last week: "I hate this luring of people into engaging in speculative orgies." Robinhood "may call it investing, but that's all bulls**t…It's really just wild speculation, like casino gambling or racetrack betting." Robinhood, in response, called Munger "elitist." How much did they pay a crisis management firm to come up with that one?…Let Them Eat Cake: There have been a number of stories lately that the economy in certain sectors is stronger than expected. Some critics say, if true, President Biden's $1.9 trillion COVID relief package is too rich. But every week first-time unemployment claims are a reminder that a lot of folks, especially at the bottom of the economic food chain, aren't living the life of Wall Streeters and coders. This past week, 730,000 people filed for standard state unemployment benefits. That was slightly down from the previous week. Good, right? Not exactly. This was the 49th straight week, the Economic Policy Institute points, out that such claims were greater than the worst week of the Great Recession. (Around 665,000 filings, if you're keeping track)…Reader Forum Quote of he Week: This from Washington Post reader WuDonovan on Surgeon General nominee Vikek Murthy's speaker and consulting fees, including $30,000 for "hour-long remarks" at Duke. "I find it interesting," he writes, "that Duke can pay someone $30,000…who isn't involved in basketball"… On the Street Jukebox: David Chiu, our rock critic in residence, notes that former J. Geils Band front man Peter Wolf turns 75 on March 7. In celebration, here's a backstage clip of Wolf rehearsing "Tragedy" with my favorite C&W singer Shelby Lynne (No Auto-Tune in this one, kids.)…Be safe and see you next week.