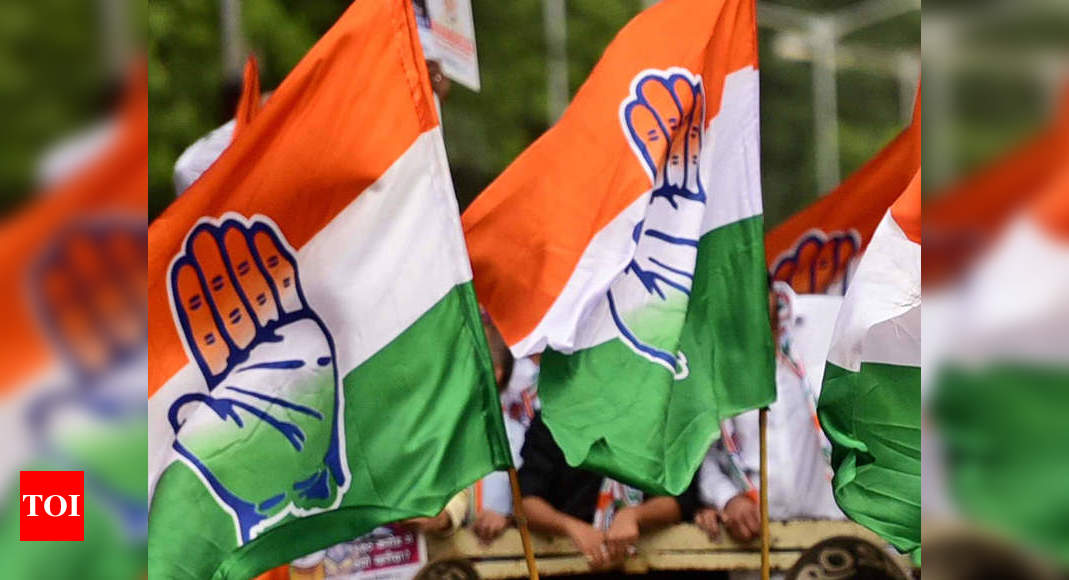 BENGALURU: The Congress party on Monday held an
introspection meet
wherein the biggest concern raised by the legislators was the use of "Hindutva" by its political opponent- the BJP.
Organised at a luxury resort on the outskirts of Bengaluru, 60-odd leaders from the party held the introspection meet under the chairmanship of their party state president
DK Shivakumar
and opposition leader Siddaramaiah.
At the meet, the leadership was supposed to discuss and debate on the reasons for its failure in the RR Nagar and Sira by-polls apart from the way forward for the Congress party in Karnataka.
But amid the talk of way forward, the
Congress leaders
were vociferous over the use of "Hindutva" by the BJP.
According to one senior leader who attended the meet, a lot of them had discussed the issue of BJP considering
Hindutva
as a "propriety" of the saffron party.
"There was of course a furore over how the BJP has been using Hindutva as a tool to attract voters in recent days, including Love Jihad and the proposed legislation against it," said the leader adding that there was not much concrete to the debate.
However, as the day progressed, more and more leaders voiced their opinion to the leadership that the Congress party needs to change its "tact" in countering the Hindutva angle and maybe consider "soft Hindutva".
Soon after the meet, addressing the media Shivakumar was posed with the same question and he said: "Our Hindutva is that which was practiced by Mahatma Gandhi or Swami Vivekananda. Hindutva or a Hindu is nobody's property. We will look into this aspect as well in the coming days when a smaller committee of the party meets to discuss various issues."
At the other end, the Congress party has decided to consider the upcoming gram panchayat elections as the ideal experiment ground for trying to build its cadre base.
Shivakumar said the party has decided to form a "Praja Prathinidhi" committee at the booth and panchayat level which will have people from all class and caste as members.
Earlier, in-between the meeting, Shivakumar said that he believed in "collective leadership" and hence had called for a meeting of the 60 leaders on Monday, hinting at ensuring that the message was clear that the party was united amid talks of who will be the Chief Ministerial candidate for the 2023 polls.
According to leaders at the meet, though the meet initially saw a "frosty" atmosphere with both Siddaramaiah and Shivakumar at the helm, the discussions went ahead smoothly with no blame game over the by-poll losses.
Shivakumar reiterated that the party had also decided to form 9 teams to tour the state for the upcoming GP polls, no matter the "seniority", for building the cadre base.
The party meeting also saw the Congress create three new units for Cultural, Drivers and Co-operatives for enrolling the people involved in these professions apart from considering a leadership training course for the next generation of Congress leaders.